HISTORY
Jémo Plastic was conceived in France, during the economic crisis of 2008/09, when our CEO Jean Moragues (Chemistry Engineer and Doctor within the polymers field) having worked 16 years for different companies in the Research and Development and Petrochemical sector (REPSOL, SABIC y DSM) concluded that all the big companies were reducing their professional teams dedicated to investigation, development and sales.
Driven by the passion of offering clients technology and market services, Jémo Plastic was created, proposing a flexible service in various fields, as: business development, product development and materials technology, and all backed up by a team of professionals and partners, as well as a working methodology.
After consolidating our main office in Paris, we inaugurated our office in Toulouse in 2015, focused on dealing with our clients in Italy, Spain and Portugal. In October 2015, we opened an office in Cologne (Germany). We set up a multicultural team of experts in the rubber and plastic sector. We possess the ability of conducting projects either on a European scale, or into a specific country or market.
AT PRESENT
A team, with a broad professional experience in plastics and rubber. Our team has previously worked in the main polymer manufacturing and distributing companies, carrying out different duties. Production companies such as: REPSOL, SABIC, DSM, GE, ALBIS.
Our scientific background comes from polymers chemistry, with both professionals in compounding and conception of materials right through to the final stage, as well as business development.
We have a multicultural team which is fluent in French, English, German, Spanish, and Arabic.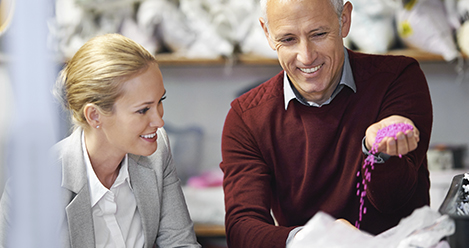 If you are interested in knowing more about us, you can follow us on our

LinkedIn profile
or contact us using the following
form
.